Review – Walter Trout @ All Play – Des Moines, IA – 3/16/11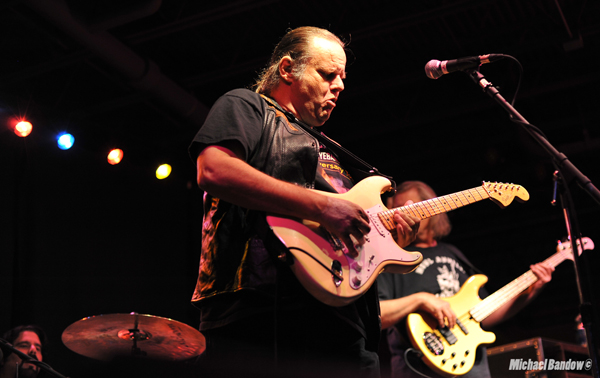 All Play in Des Moines is really getting the great Blues shows lined up. Walter Trout made a stop there. I've always liked the Blues, but until recently I'm starting to know the who's who.
Walter Trout played to a pretty full house of Des Moines' true Blues fans. I didn't get a setlist for this show, but he played about a two hour set that was amazingly good! He's a quite accomplished guitar player. I was digging his style. He does a lot of muted guitar work that I haven't seen any other guitar player do in quite some time.
Video Credit: YouTube User 42Jay42
One thing I love about a Blues show, is they are great entertainers and you don't really need to have ever heard the band before. You come and see a great show and get your money's worth.
The band's current line-up is Walter Trout on guitar and vocals, Rick Knapp on bass, Michael Leasure on drums, and Sammy Avila on keyboards. The guys were all tight and sounded dead on. Walter came out and hung with his fans after the show. He signed anything and everything – very cool! He was kind enough to sign a poster for me. He could not have been a nicer guy.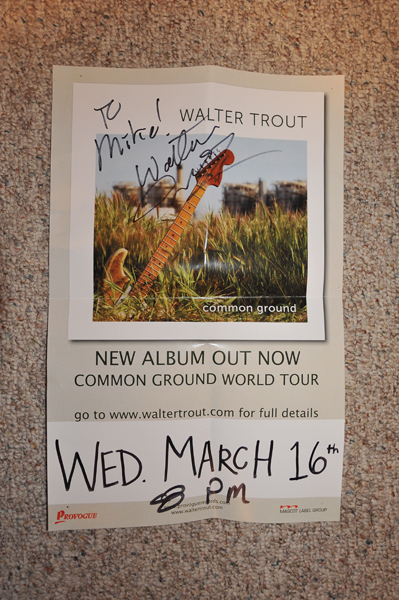 The band is touring in support of their new album 'Common Ground.' They are out on a world tour right now. Visit www.waltertrout.com and see where you can catch this amazing show.
Check out my photo gallery from the show HERE.