Rock out for a cause.
As we all know, on April 22, 2010, disaster struck the Gulf Coast when BP's Deepwater Horizon oil rig sunk into the sea creating a five mile oil slick.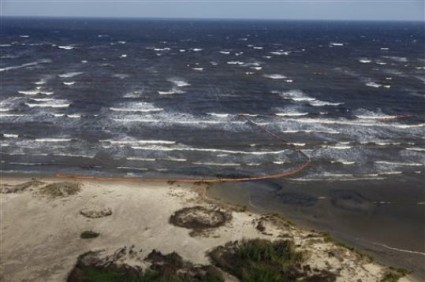 Since then, over 3.2 million gallons of oil has flowed into the Gulf of Mexico.  This has lead to a widespread disaster in the area.  Some have estimated that this oil spill "could put nearly 195,000 Floridians out of work." A countless amount of poor and defenseless animals have also suffered.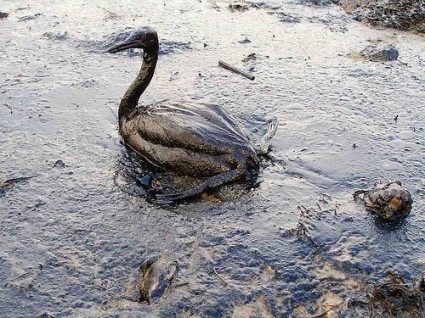 Unfortunately, BP has taken their sweet-ass time in cleaning up the mess, and a lot of people are just too lazy to step in and help out.
Thankfully, several organizations have formed to help clean up the Gulf Coast and raise money for the people affected. One such organization is the Gulf Restoration Network, a non-profit which provides assistance to the people, wildlife and wetlands, as well as participating in advocacy work throughout the Gulf Coast. Donations are currently being accepted online. Donate
In addition to online donations, a nationwide multi-concert benefit is being held on July 1st, 2010.
Participating venues include:
Los Angeles, CA: Fais Do Do, The Comedy Store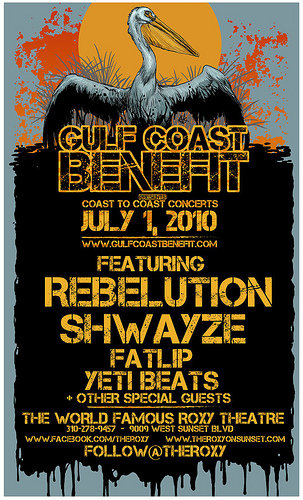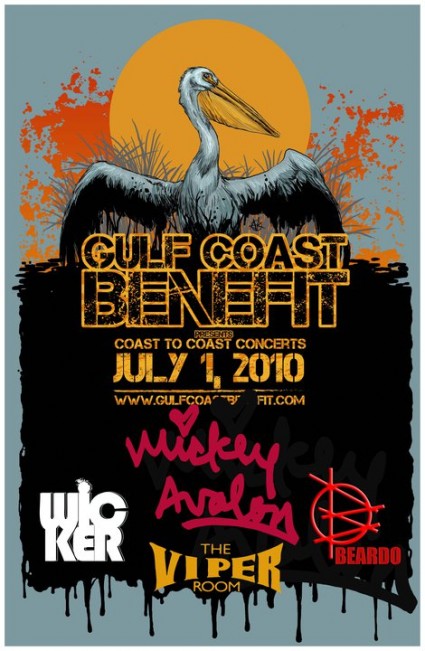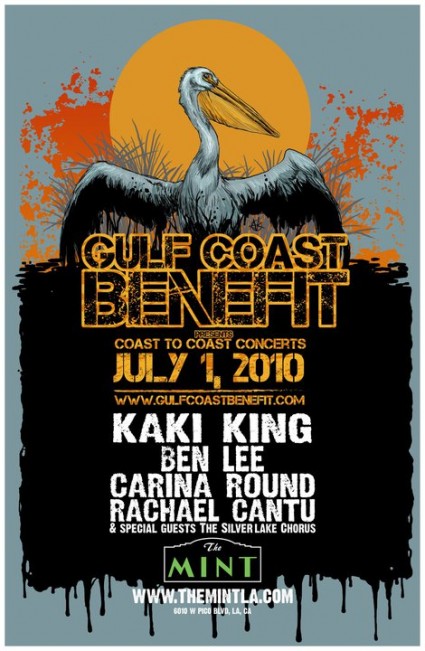 Hermosa Beach, CA: Saint Rocke
Santa Barbara, CA: SoHo
San Francisco, CA: Mojito
Monroe, WA: Eddie's Trackside Bar and Grill
Boulder, CO: Fox Theatre
Aspen, CO: Belly Up
Frostburg, MD: Dante's Bar
Fort Worth, TX: Lola's 6th
New Orleans, LA: Tipitina's, The Blue Nile
Lafayette, LA: The Shed BBQ & Blues Joints, Blue Moon Saloon
Fayetteville, AR: George's Majestic
Fort Smith, AR: Neumeier's Rib Room
Ocean Springs, MS: The Shed BBQ & Blues Joint
Gulfport, MS: The Shed BBQ & Blues Joint
Mobile, AL: Soul Kitchen, The Shed BBQ & Blues Joints
Destin, FL: The Shed BBQ & Blues Joints
Portsmouth, NH: The Press Room
For more information on this benefit and upcoming benefit concerts please visit http://www.gulfcoastbenefit.com