Skrillex // Interview 1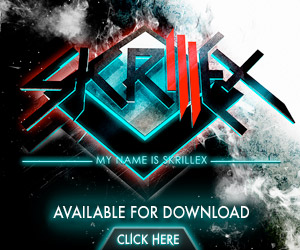 I cannot express in words how excited I was to score this interview! I first heard of Skrillex a few months ago when I attended the Abstract Festival in San Diego. I was blown away by his live set and instantly became addicted!

In the interview Skrillex mentions it being divine intervention that we meet and I have to agree. Just a few hours prior to this interview I was in discussions with Bryan about how much I wanted to interview Skrillex and how I felt he was going to explode!!!   Low and behold, while on our way to the Ghostland Observatory show at Club Nokia, Skrillex magically appeared.  I must say it was very cool for him to stop and talk with us.
If you haven't done so already, make sure to download the free Skrillex EP My Name Is Skrillex and buy his new EP Scary Monsters and Nice Sprites. Def music worth rocking your face to.
My only regret with this interview is that I didn't see Skrillex after he saw Paranormal Activity 2.  I am still wondering if Skrillex got scared.
For current tour dates and up to date info on Skrillex check out http://www.myspace.com/skrillex
Skrillex – Scary Monsters And Nice Sprites
Skrillex – All I Ask Of You (w/ Penny)