Review – Snoop Dogg, YG, Bobby Brackins and Ray J @ Key Club – Hollywood,CA – 03/03/2011
Snoop Dogg, YG, Bobby Brackins and Ray J
@ Key Club concert review
As per usual, I had no clue who either of these artists were, but saw the Key Club's Facebook say there was going to be a huge surprise guest in the house for the show.  I hit up Brad Hoss at the Key Club to get the DL on the situation.  He told me that Snoop Dogg was gonna drop in and do a few songs. I listened to a few YG songs and was in.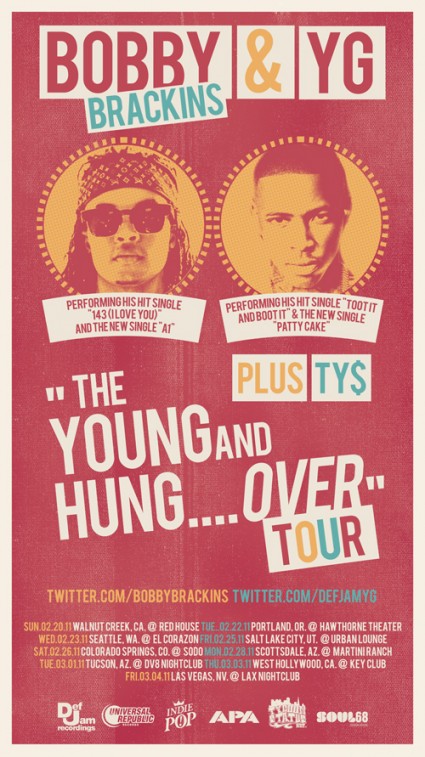 TY$ started the show off and did a good job of getting the crowd to bounce around. Up next was Bobby Brackins, I had never heard of him before but am def glad I got to catch this dood.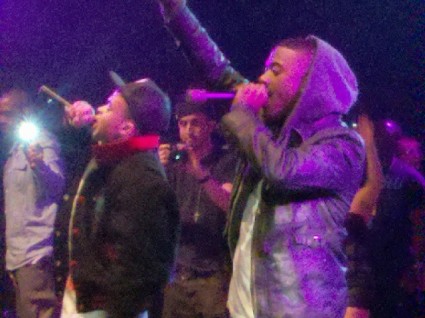 Bobby knew how to work the crowd, and was pulling honies up throughout his set. He also knew how to spit in the mic and delivered a legit performance. The highlight of his set was def when Ray J hit the stage and performed "143″ with Bobby.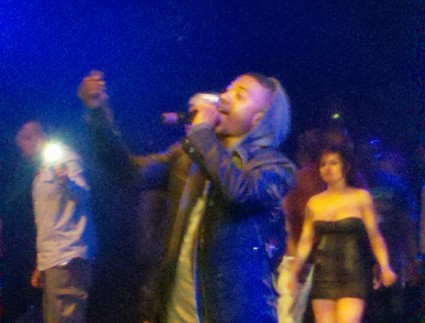 Up next was YG. Although his first album won't be out until later this year, and he doesn't have a lot of material, you can tell he is putting time into his live performance. He had a lot of energy and was no doubt there to party. After YG rocked out 4-5 songs, the stage suddenly became barren and huge security guards walked out. I got excited cause I could tell Snoop Dogg was about the take the stage, and sure enough he did.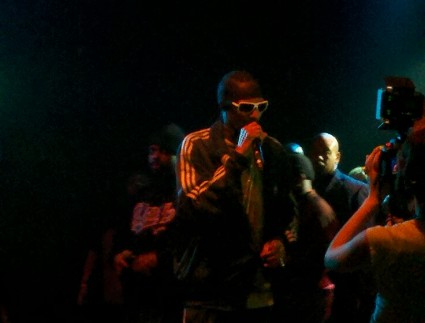 Snoop Dogg started off by performing  " I Wanna Rock" from Malice n Wonderland, then got into some ol- school Snoop tracks such as the Dr. Dre classic " The Next Episode," and Snoop's own gangsta anthem "Gin and Juice." Snoop then went to some newer tracks such as "Drop It Like Its Hot," and even a few verses from the new Dre single "Kush." YG jumped in midway through Snoop's set and performed a song that featured a sample of Snoop's vocals on Dre's "Bitches Ain't Shit." Snoop was singing the hook and YG was dropping some bad-ass rhymes.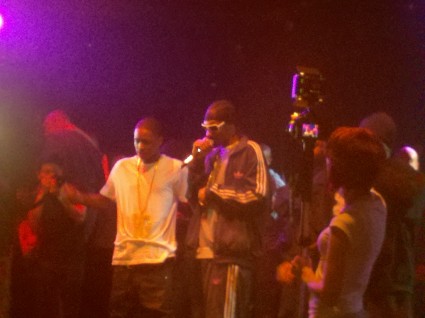 Snoop Dogg  then joined YG and TY$ in performing "Toot It and Boot It" to close out the night. Unfortunately, during the song something happened to Snoop's mic and things began to be a little bit muffled. Towards the end of the song the sound got worked out, but for a bit it was tough to hear Snoop.
One of the coolest things about this show was how young all the artists were. Especially when Snoop Dogg called out YG and told him that he wished " He could get like that still." It was a great night of music and kicking it with good people. Once again the Key Club and Sean Healy put on another epic Hip-Hop show. Big ups to Brad Hoss at the Key Club for hooking it up, letting me kick it at his table with 3 gorgeous ladies and giving me the tip on this show.