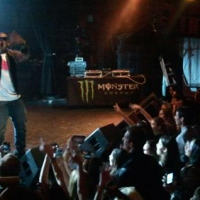 TINIE TEMPAH AT KEY CLUB
Check out this tune while you read the review!
Tinie Tempah – Wonderman (Ft. Ellie Goulding)
Unfortunately the crew rolled up kinda late (10:30ish) and missed Rob Roy and iSquare, so I can't really comment on those performances.   However, we were up front for Tinie Tempah and the dude is pretty good.
Honestly, [...]
---