The Eagles @ Wells Fargo Arena – Des Moines, Iowa 10-24-10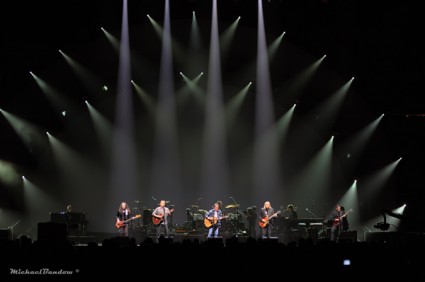 This is one band I've always wanted to see live. For one reason or another, I had always missed them when they rolled through over the years. There is so much talent in this band it's ridiculous! There are very few groups I would put in the class with The Eagles.
The second they took the stage, you could feel the energy of these guys and you knew you were about to see something great. I was worried with absence of Don Felder, that maybe they would not be able to pull off a great show..wrong!! They have Stuart Smith filling his shoes and this guy is amazing!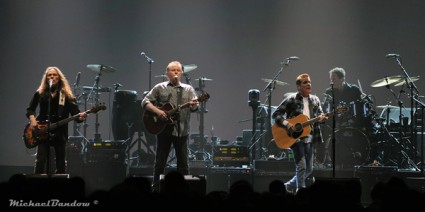 I was also concerned if these guys could really sing these timeless classics, these guy are all in that 60 year old range. Each one of these guys sounded better than the next. It really blew me away. Don Henley didn't play the drums at all but did beat on bongos through out the show. The current drummer Scott Crago is quite good.
The really cool thing they did was slip in hits from their own solo careers. It makes total sense, but I wasn't expecting it. My personal favorite of the entire was Don Henley's 'Boys of Summer.'
Stuart Smith's guitar sounded amazing as he broke into the intro for that song and the crowd went crazy! Nobody was expecting solo stuff apparently. Don Henley announced 'this is for all you witches ' with Halloween around the corner was very cool leading into 'Witchy Woman.' The guy hit those really high notes in that song too!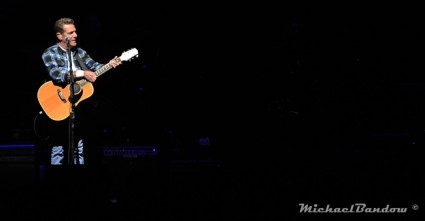 They played from 7:30 to almost 11:00 pm with a 30 minute intermission. It was a great show I waited far too long to see. I love it when these super groups play with no opening act. You really get a good setlist spanning the whole career. My photo pass only entitled me to shoot from the soundboard so no close ups this show but still managed to get a few good shots. See my gallery post for images from this amazing show.