The Japanese Popstars // Interview 1
A few months back YTC hit up the Winter Music Conference (WMC) in Miami FL. There we got to check out some of the highest rated DJ's in the world and hear sets from DJ's we had never even heard of before.  One of the very impressive sets we caught was from The Japanese Popstars at the AM Only / Undocumented party .  I was so impressed by their set I just had to snag an interview
Interview w/ The Japanese Popstars
For those of you who were simply entertained and got absolutely no information about The Japanese Popstars from that interview here is a Wikipedia run down on the group.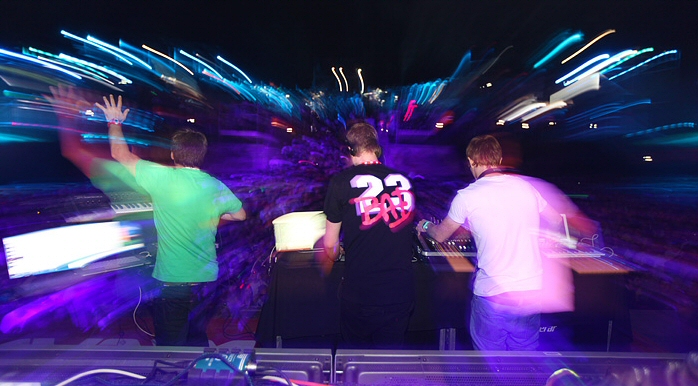 From Wikipedia
"The Japanese Popstars are an electronic act from Derry, Northern Ireland, consisting of Declan McLaughlin aka Decky Hedrock, Gary Curran, and Gareth Donoghue. They are signed to indie label, Gung-Ho Recordings (Gus Gus, Zoo Brazil) in the UK, and Beatink in Japan (home of Underworld, Aphex Twin, and Cinematic Orchestra). Each member has his own alias. The act was nominated for "Best House DJs" at the 2006 World Urban Music Awards, "Best Live Performance" at the 2007 Northern Ireland Music Awards and won "Best Live Act" at the 2008 Irish Music Awards. They were also voted "Best Breakthrough Producers" at the DJ Mag Best Of British Awards 2008[citation needed], awarded "No.1 Dance Album" by Hotpress magazine, and won "Best Live Act" and "Best Album" at the 2009 Irish Music Awards. In 2010 they collected the BEST LIVE ACT gong at the Irish Dance Music Awards and signed to Virgin/EMI Records."
Editors – Papillon (The Japanese Popstars Remix)
The Japanese Popstars – Facemelter Live
Unfortunately The Japanese Popstars have no plans to tour the US at this time but we will def be keeping an eye out for them and let you know when they make it our way.