Venue – The Satellite – Los Angeles, CA
The Satellite – Los Angeles, CA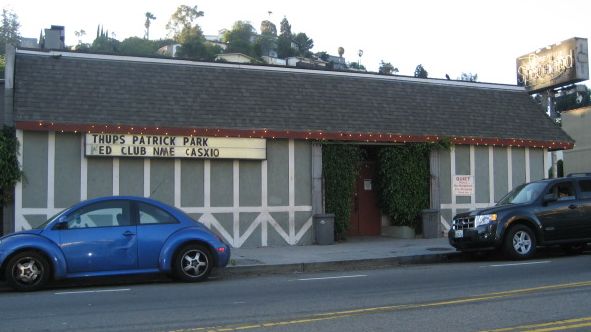 The Satellite (History):
The Satellite is the venue previously known as Spaceland.
The first show ever held at Spaceland featured Beck, The Foo Fighters and Possum Dixon[1]. The list of acts who have played Spaceland is quite long, ranging from veteran performers from the 1960s and 1970s like Arthur Lee and The Dictators to current major acts such as Supergrass, Jet, The Shore and The White Stripes. It was very important in establishing the career of Beck and the Silver Lake scene which followed in his wake.
Spaceland is considered "home" for many bands in the so-called Silver Lake "scene" over the years, including Silversun Pickups, 400 Blows, Pine Marten, Radar Bros., The 88, Biblical Proof of UFOs, Patrick Park, etc. The club features as the setting for the fictional band Munchausen By Proxy (lead singer Zooey Deschanel) in the 2008 Jim Carrey movie Yes Man. One of the final bands to play there is the New York Dolls, where they performed a rousing rendition of Bo Diddley's Pills.
After 17 years, Spaceland came to an end in late 2010 when owner Mitchell Frank decided to open a new space that would focus more on dance and electronic music. Frank's Spaceland Productions would continue to book shows at The Echo/Echoplex complex. Meanwhile, the space at 1717 Silverlake Blvd continued as an indie rock venue in 2011 under the name The Satellite, with shows being booked by former Spaceland booker Jennifer Tefft.