Three 6 Mafia @ The Key Club – West Hollywood, CA 07/30/10
It was Friday night, I had already made plans to attend The Diamond Light concert at the Viper Room, but when I found out that Three 6 Mafia was playing the Key Club, I crossed my fingers and hoped that I would be able to some how catch them with such late notice. 
I hit up Brad Hoss over at the Key Club and asked him when the Three 6 went on, and if there was any chance of getting into the show.  He promptly responded and got me all set up.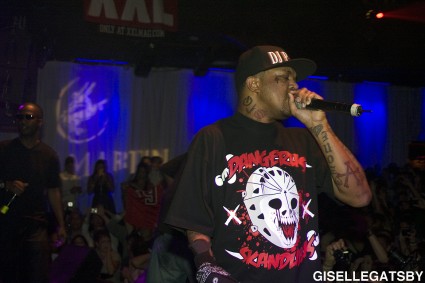 I had never seen Three 6 before, and we effervescently excited about the show.  Especially since the last time YTC covered a Three 6 show, the SWAT team showed up and closed half of Sunset Blvd. down. Ep.97 – Three 6 Mafia @ HOB Sunset Strip

The show started off a little rough when the group took the stage and the DJ dropped the beat before the guys gave him the ok.  I am not sure who exactly yelled at the DJ, but he yelled something along the lines of, "Are there any DJs in the house? 'Cause this Mother F#@* is about to get his ass fired! You never drop the beat before the MC tells you to drop the beat. Shit!"
In true hustler fashion, the guys also took time out of the set to promote their new VH1 cooking show "Cooking Ain't Easy," and their clothing line Dangerus Skandulus.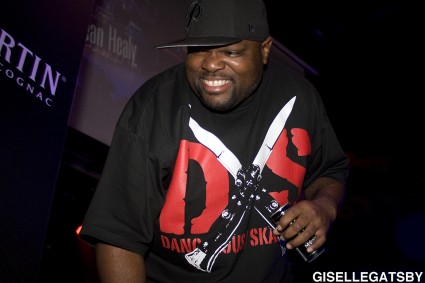 Throughout the entire show, the guys kept making hilarious one liners such as, " Hot bitches on stage, ugly bitches in the parking lot."  They also kept inviting the entire audience to come to the after party at their decked out mansion! Unfortunately, they never gave out the address.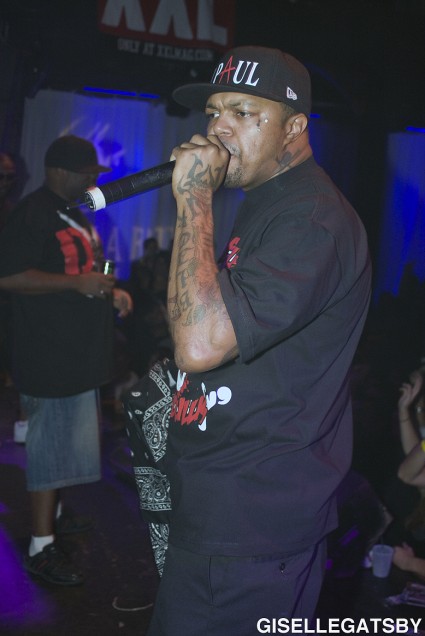 I thought the set started out a little slow, but towards the end they hit it hard and busted out hits such as "Sippin' on Some Syrup," "Poppin' My Collar,"  "I'd Rather," and " Doe Boy Fresh" – just to name a few.
If you are a fan of real MCs, I don't think you will be disappointed with a Three 6 show.  These guys are legit and, shit, they won an Oscar. -lorn
Three 6 Mafia – Hard Out Here For A Pimp
Thanks to Brad Hoss and the Key Club for hooking it up!