Win Tickets – Big Sean @ Club Nokia – Los Angeles, CA – 3/27/12
Win Tickets – Big Sean @ Club Nokia
Big Sean is responsible for such hits as "Dance (A$$)" ft. Nicki Minaj, "My Last" ft. Chris Brown and "Too Fake" ft. Chiddy Bang. Big Sean has also collaborated with artist such as Kanye West, Wiz Khalifa, Rick Ross and Mike Posner. Big Sean recently toured with Trey Songz and from what I have heard, he def killed it. The fact of the matter is Big Sean is blowing up! If I had to describe Big Sean, I'd call his stuff pop-hop, a mix of hip-hop and modern day pop music. If you are a fan of pop-hop, this is a show you just shouldn't miss.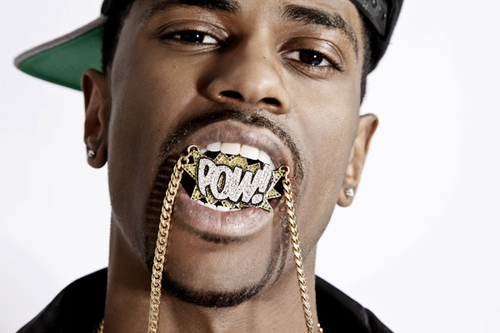 Tickets for this show start at just $25.00 and are still available online
For those of you willing to try your luck and not buy tickets in advance, YouTellConcerts and the fine folks at Goldenvoice are giving you a chance to win a pair of tickets to Big Sean at Club Nokia on March 27 2012 .
Entering this contest is easy but you need to have a Facebook or Twitter account to enter! Simply like YouTellConcerts on Facebook, then leave a comment on our page letting us know why you should get to see Big Sean at Club Nokia, OR follow @YouTellConcerts on Twitter , tweet this post and let us know why you should get to see Big Sean at Club Nokia.
The contest will be open until 2:00pm on Wednesday, March 14, and the person with the best answer will win.
Big Sean – 7pm
Club Nokia
800 West Olympic Blvd, Suite A335, Los Angeles, CA 90015
Tickets: $25-$46.50
All Ages
Big Sean & Wiz Khalifa – Gang Bang