Win Tickets: Ghostland Observatory @ Club Nokia – Los Angeles, CA – 7/1/12
Contest has ended
Ghostland Observatory is by far one of YTC favorite live acts. We have covered them more then any other artist and they always deliver. If you've been to a Ghostland Observatory show before then you have officially had your face rocked off. If you are looking for a dance party this is def it!
Win Tickets: Ghostland Observatory @ Club Nokia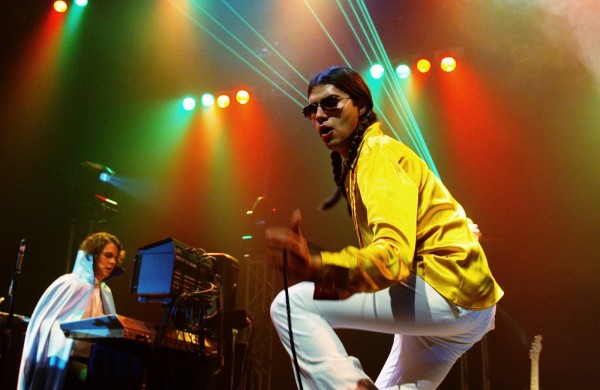 Tickets for this show start at $21.50 and are still available online
For those of you willing to try your luck and not buy tickets in advance, YouTellConcerts and the fine folks at Goldenvoice are giving you a chance to win a pair of tickets to see Ghostland Observatory  at Club Nokia  on July 1 , 2012 .
Entering this contest is easy but you need to have a Facebook or Twitter account to enter! Simply like YouTellConcerts on Facebook, then leave a comment on our page letting us know why you should get to see the Ghostland Observatory at Club Nokia, OR follow @YouTellConcerts on Twitter , tweet this post and let us know why you should get to see Ghostland Observatory at Club Nokia.
The contest will be open until 2:00pm on Thursday June 28 , and the person with the best answer will win.
Ghostland Observatory – 7pm
Club Nokia
800 West Olympic Blvd, Suite A335, Los Angeles, CA 90015
Tickets: $21.50 – $26.50
All ages
Ghostland Observatory – Darling Nikki (Live @ Club Nokia)