Win Tickets: Motörhead @ Shrine Expo Hall – Los Angeles, CA- 8/22/15
Win Tickets: Motörhead @ Shrine Expo Hall
LEMMY! The Shrine Expo Hall is about to get rocked! If you have experienced a Motörhead show before you know your face is always sure to be melted and to wake up in the morning with a sore neck.This round will be no different and is an opportunity to rock out that should not to be missed!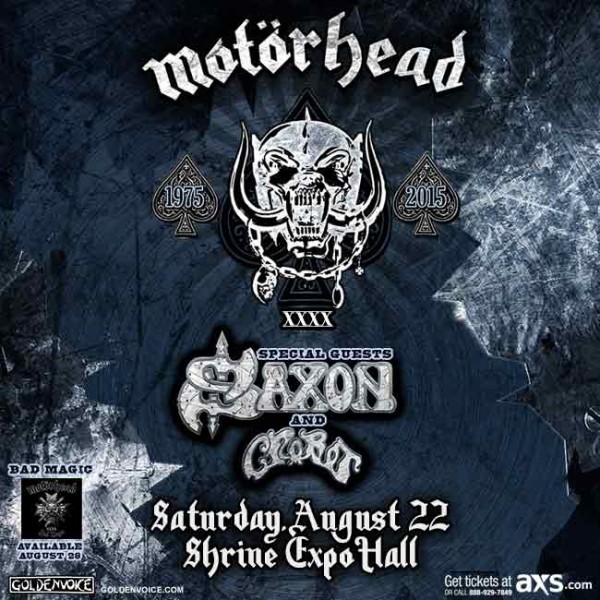 Tickets for this show start at $35.50 , and are still available online

For those of you willing to try your luck and not buy in advance online, YouTellConcerts and Goldenvoice are giving you  a chance to win tickets  to Motörhead @ Shrine Expo Hall on  8/22/15.
Win Tickets: Motörhead @ Shrine Expo Hall
Entering this contest is easy but you need to have a Facebook or Twitter account to enter! Simply likeYouTellConcerts on Facebook, then leave a comment on our page letting us know why you  should win tickets to Motörhead @ Shrine Expo Hall on  8/22/15, OR follow @YouTellConcerts on Twitter , tweet this post and let us know why you  should win tickets to win tickets to Motörhead @ Shrine Expo Hall on  8/22/15. This contest will be open until 12pm on 8/19/15
Win Tickets: Motörhead @ Shrine Expo Hall