Win Tickets: Nero w/ Zedd @ Club Nokia – Los Angeles, CA – 4/19/12
Win Tickets: Nero w/ Zedd @ Club Nokia
The SOLD OUT 2012 Coachella Music and Arts Festival is upon us, and with a slew of Goldenvoice shows featuring Coachella artists, LA is gonna be popping. Two of the Coachella artists that will be rocking both the polo field and the city are Nero and Zedd. Nero and Zedd have both been killing it recently! I haven't seen Nero yet but have heard they drop it hard and always get the room poppin'. I have managed to catch Zedd a few times and if there is one thing I know about him it's that he is going to blow the roof off Club Nokia. The fact is this show is going to be an ear shattering good time. So even if you don't have tickets to Coachella, you can still celebrate the season by checking these guys out and have a HAPPY COACHELLA!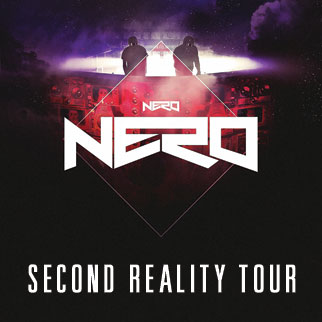 Tickets for this show start at $28.50 and are still available online
For those of you willing to try your luck and not buy tickets in advance, YouTellConcerts and the fine folks at Goldenvoice are giving you a chance to win a pair of tickets to see Nero and Zedd at Club Nokia on April 18, 2012 .
Entering this contest is easy but you need to have a Facebook or Twitter account to enter! Simply like YouTellConcerts on Facebook, then leave a comment on our page letting us know why you should get to see Nero and Zedd at Club Nokia, OR follow @YouTellConcerts on Twitter , tweet this post and let us know why you should get to see  Nero and Zedd at Club Nokia.
The contest will be open until 2:00pm on Tuesday April 17, and the person with the best answer will win.
Nero w/ Zedd – 8pm
Club Nokia
800 West Olympic Blvd, Suite A335, Los Angeles, CA 90015
Tickets: $28.50 – $46.50
18+
Nero – Live set