Win Tickets: Unknown Hinson @ The Mint – Los Angeles, CA – 6/7/12
Contest has ended
Win Tickets: Unknown Hinson @ The Mint
Unknown Hinson live set is the perfect blend of comedy and country. He first gained attention with his work on the hit Adult Swim show "The Squidbillies" where he voices the charter "Early Cuyler".  Hinson's guitar talents have also gained him a lot of notoriety. He has had the opportunity to sound check with the likes of The Rolling Stones and toured with the great Willie Nelson.  Unknown Hinson's live set consist of Squidbillies clips and rocking country tunes. Its not often this country goof ball performs in Los Angeles, so if you are looking to have a laugh and to rock out at the same time this is the show for you.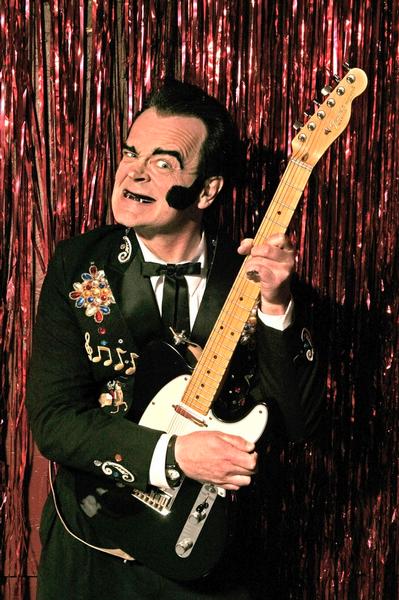 Tickets for this show start at $18.00 and are still available online
For those of you willing to try your luck and not buy tickets in advance, YouTellConcerts and the fine folks at The Mint are giving you a chance to win a pair of tickets to see Unknown Hinson at The Mint on June 7 , 2012 .
Entering this contest is easy but you need to have a Facebook or Twitter account to enter! Simply like YouTellConcerts on Facebook, then leave a comment on our page letting us know why you should get to see Unknown Hinson at The Mint, OR follow @YouTellConcerts on Twitter , tweet this post and let us know why you should get to see Unknown Hinson at The Mint.
The contest will be open until 2:00pm on Tuesday June 5 , and the person with the best answer will win.
Unknown Hinson – Squidbillies DVD Extras