Win Tickets: Vitalic (DJ set) @ El Rey Theatre – Los Angeels, CA – 3/25/12
Win Tickets: Vitalic (DJ set) @ El Rey Theatre
Vitalic is a staple in EDM to say the least. He has produced epic tracks such as "Second Lives","My Friend Dario" and "No Fun". In addition to producing great tracks Vitalic has also done some killer remixes including "Cish Cash" by Basement Jaxx ,"Technologic" by Daft Punk, "What Else is there?" by Röyksopp and "Go" by Moby. I have yet to see Vitalic but have heard nothing but great things about him. If you are into Electro with a dab of House and Techno you def need to check out Vitalic.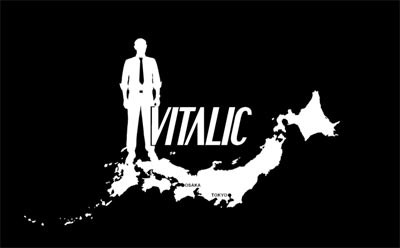 Tickets for this show are just $20.00 and are still available online
For those of you willing to try your luck and not buy tickets in advance, YouTellConcerts and the fine folks at Goldenvoice are giving you a chance to win a pair of tickets to Vitalic at El Rey on March 25 2012 .
Entering this contest is easy but you need to have a Facebook or Twitter account to enter! Simply like YouTellConcerts on Facebook, then leave a comment on our page letting us know why you should get to see Vitalic at El Rey Theatre, OR follow @YouTellConcerts on Twitter , tweet this post and let us know why you should get to see Vitalic at El Rey Theatre.
The contest will be open until 2:00pm on Wednesday, March 21, and the person with the best answer will win.
Vitalic (DJ set) – 8pm
El Rey
5515 Wilshire Blvd, Los Angeles, CA 90036
Tickets: $20
All Ages
Vitalic Live @ Awakenings Festival 2011