Win Tix – Augustana @ El Rey – Los Angeles, CA – 01/18/12
Win Tix – Augustana @ El Rey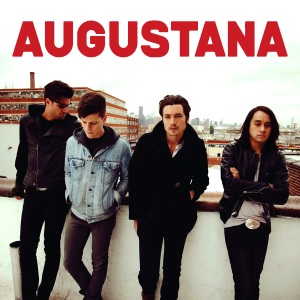 Socal rockers Augustana return to Los Angeles to play the always lovely El Rey Theater. This show will be in support of the bands fourth album that is self tittle Augustana. In addition to playing tracks from their new album, I am sure the band will jam out their timeless hit "Boston". Although I have yet to see Augustana live I am sure that this is a show that will not disappoint.
Tickets for this show are just $20 and are still available online.
For those of you willing to try your luck and not buy tickets in advance, YouTellConcerts and the fine folks at Goldenvoice are giving you a chance to win a pair of tix to Augustana at El Rey on January 18 2012.
Entering this contest is easy! Simply share this page on Facebook, then comment on this post letting us know why you should get to see Augustana at El Rey, OR email (win@youtellconcerts.com) with your first/last name, year of birth and the name of the city you live in, and let us know why you should get to see Augustana at El Rey.
The contest will be open until 2:00pm on Tuesday January 17, and the person with the best answer will win.
Augustana – 8pm
El Rey
5515 Wilshire Blvd, Los Angeles, CA 90036
Tickets: $20
All Ages
Augustana – "Boston" (LIVE)