WMC09 – Day 4 – Sat 3/28/09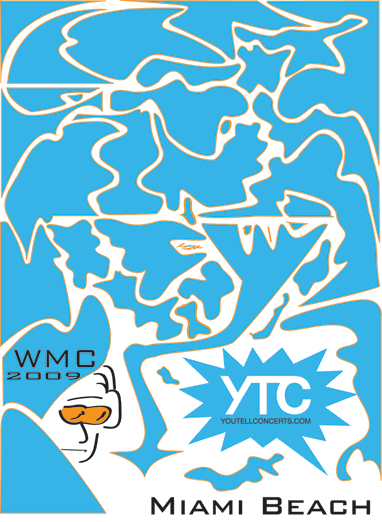 SO much MORE (interviews, pics, vids..) to come!!
Again… lack of time and no internet access when you are running around partying 24/7.  Lorn and I are currently waiting in the Ft. Lauderdale airport for providence to magically return us to Los Angeles.  I think we are going to bump this joint and go hang out with my brother til tomorrow morning.  The airport is just a complete clusterfuck right now… i've never seen anything like it.
Highlights from Saturday:
-LIL' JON w/ Diplo

Photo by android in florida
IHEARTCOMIX + MadDecent Party at O.H.W.O.W.

Photo by android in florida
Diplo and Lil' Jon going CRAZY!! "Get yo' handz up!!"
-Boys Noize playing Daft @ Ultra (Steeeeaaaaammm Machiiiinnnneeeee)
-VIP backstage @ Moby (Thanks Fonz & Molly!!)
-These chill Aussie chicks (I want to say… Amy?? and Jessica?? I hope that's right… if not I have it on video and will be posting their review at the MadDecent Party)
-Peace & Love corner store on 32nd and 7th in midtown Miami (an absolutely magical commerical establishment)
Disappointments:
-The Prodigy @ Ultra (the shorter dude with white hair was totally lip synching. just was kinda weak honestly)
-The toilets @ Ultra (Although air conditioned, even the VIP bathrooms were nasty and totally thrashed.)
-$5 water (we certainly didn't pay for water and tried to help as many other people have free access to water as well)
—-
Update:
We are in Ft. Lauderdale with my brother now.  I haven't slept in the real sense of the word since Friday, or in any meaningful sort of way since I left Los Angeles.  Surviving off of steam rooms, hot showers, and a will to live.  Tomorrow we are going to try to catch the first and only direct flight to LAX.  Cross your fingers.