YTC Exclusive Mix #1 – DJ Pants Off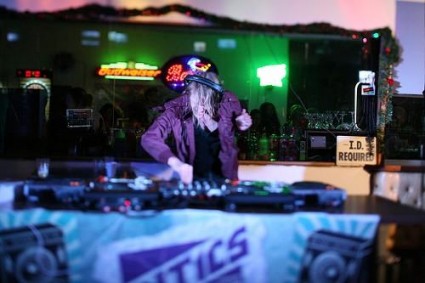 If you've never had a chance to talk with Tadd Samuelson AKA DJ Pants Off, well… you're missing out.  He knows a lot about cool music, and personally I don't know who or what he is talking about a lot of the time, but once he hits the decks my knowledge (or lack there of) becomes irrelevant.
We were lucky enough to convince DJ Pants Off to create the first ever YTC Exclusive Mix.  Have a listen…
YTC Exlusive Mix #1 – DJ Pants Off

Track Listing:
1. Secret Stealth – Stealth #1
2. Mudd – 54b (Ray Mang Acid Reflux)
3. Faze Action – Starship
4. Maserati – Internventions (Justin Vandervolgan's enjoy your prog remix)
5. Lindstrom & Christobelle – Baby Can't Stop (Idjut Boys Remix)
6. Mighty Mouse – Song for Ellen
7. The Units – High Pressure Days (Rory Phillips Remix)
8. Cerrone – Supernatural (Kevin Saunderson Remix)
9. Fleetwood Mac – You Make Loving Fun (Trailmix Remix)
10. Still Going – Spaghetti Circus
11. Hot City – Feeling Love

Tadd also graced us with his presence at the YTC Crash Pad to give us a little insight on his musical preferences…
Make sure to check out DJ Pants Off on MySpace Music!