YTC – Los Angeles – Concert List week ending 01/08/11
Well, it's the first week of 2011, so things are a little slow around town; but, there are a few shows here and there that might be worth checking out.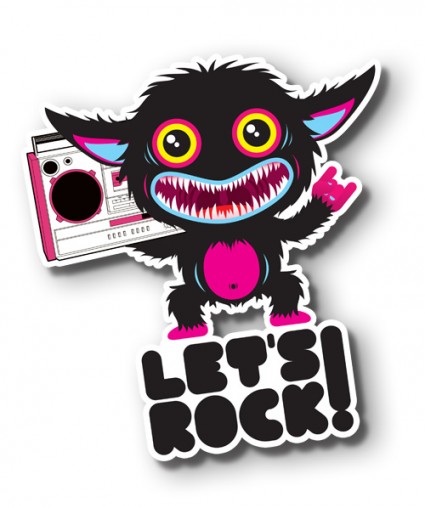 Sunday – 01/02/11
Nothing on our radar as of yet.
Monday – 01/03/11
Nothing on our radar as of yet.
Tuesday – 01/04/11
Alter Bridge @ The House Of Blues Sunset Strip
I guess these guys were popular at some point in time. This band is composed of Creed guitarist, Mark Tremonti, bassist Brian Marshall, drummer Scott Phillips, and  Myles Kennedy, formerly of The Mayfield Four. I have never personally been a fan of Alter Bridge (or Creed for that mater), but if you are, this could be the show for you!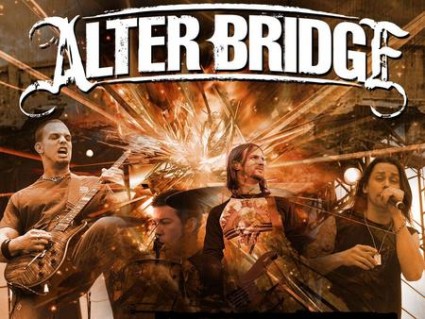 Dim Mak Tuesdays @ Cinespace w/ The Knocks, Dan Oh, Them Jeans and more TBA $5 with RSVP
Dim Mak's weekly party is always a must for those who are down to get down.  I have yet to listen to the Knocks, but Dim Mak allways does a good job at bringing in high quality DJs, so I am sure it will be a fun night.  Open well bar from 10-11pm.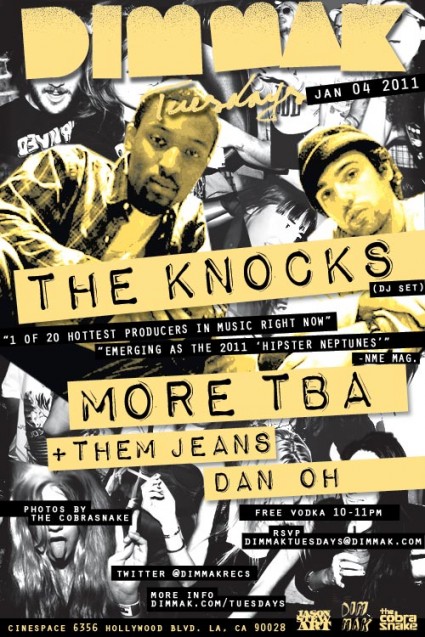 The Diamond Light w/Olin & The Moon @ The Echo (Echo Park) $5 18+ Free 21+
I have seen The Diamond Light a few and they always manage to put on a great show and rock the house.  Olin & The Moon played a show for us last year and are equally excellent. Another good sell on this show is that if you are over 21 its FREE!
Wednesday -  01/05/11
Willie Nelson @ Canyon Club (Agoura Hills) $62 -$92 – 9pm
It's a bit of a drive out to Agoura Hills, so we won't be hitting this one, but it's Willie Nelson! If you are in the area, I would drop on by and enjoy a delightful evening of Stoner Country Rock.
Thursday – 01/07/11
Nothing on our radar as of yet.
Control w/ Stanton Warriors & SonicC @ Avalon (Hollywood,CA) $18 presale 9:30pm-5:00am
Last time Stanton Warriors hit Avalon, things got crazy. I don't doubt that things will be just as crazy (if not crazier) this time around.
Tha Dogg Pound (Daz Dillinger and Kurupt) @ The Key Club – Hollywood,CA 25$ 8pm 18+
Iv wanted to see these guys  since I was 14. I cant possible see how this could be a bad show, these guys are def going to bring it. Hip Hop fans make sure not to miss this one.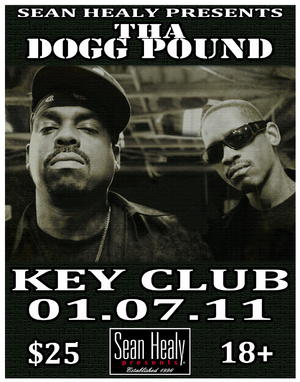 The Dogg Pound – Sooo Much Style
Saturday 01/07/11
Little Dragon @ The Echoplex (Echo Park,CA) $13 in advance $15 day of the show 8:30pm
Def a show worth checking out and with such a buzz going around about these guys, I am shocked that tickets are so cheap.
People Under The Stairs @ Detroit Bar (Costa Mesa,CA) $15 9pm
I've wanted to see The People Under The Stairs for a while, but some how always manage to miss them. Costa Mesa is to far away for me to be able to make this show, but if you are in that neck of the woods and enjoy some good Hip Hop - I def suggest checking these guys out.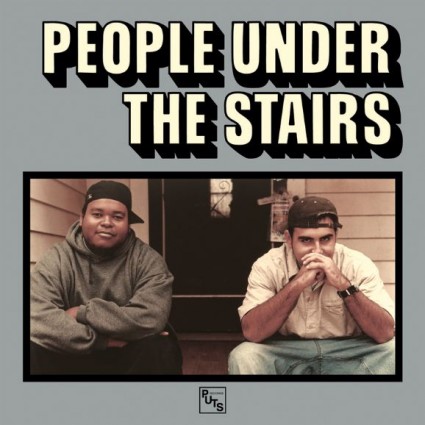 People Under The Stairs – Acid Raindrops
Well, those are all the shows that for some reason or another caught my attention this week.  I am sure I missed tons of killer shows so comment and let us know what you are getting into. -lorn